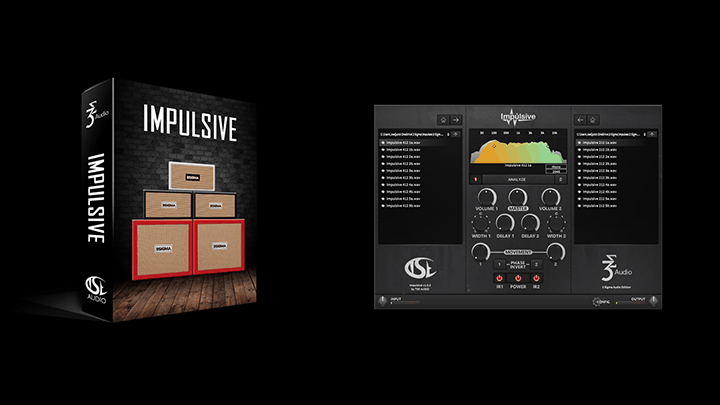 3 Sigma & TSE Audio are proud to present Impulsive. Impulsive is a zero-latency dual IR loader specialized for loading guitar cabinet and acoustic instrument impulses. Included free is a collection of 3 Sigma Audio's critically acclaimed custom cabinets, allowing you to get album quality tones right out of the box. Sporting the lowest CPU footprint on the market and world class sample rate conversion, Impulsive is a must have for producers and musicians serious about sonic fidelity.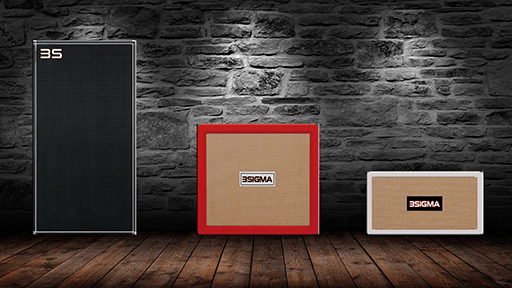 Free Cabs
Meet the Impulsive 412, 212, and 810! These custom 3SA Cabinets are designed exclusively for Impulsive and are bundled free with your purchase. They are sure to be your new go to selections for album ready tones in any genre.
Expand Your Sound
Impulsive is designed to get the highest sonic fidelity out of our critically acclaimed Impulse Libraries. Add on any of our Guitar Cabinet or Acoustic Instrument Impulses to get the world's largest virtual studio at your fingertips.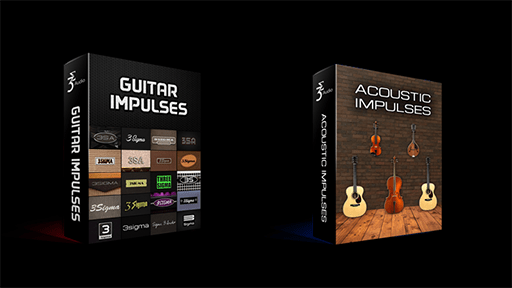 Hear Impulsive in Action
Check out Joe Quick demoing Impulsive! All examples are completely unprocessed and use the free included guitar cabinets, as well as our Acoustic Impulses.
New to Impulses?
No worries! Check out Chris' tutorial on how to use Impulsive with our libraries in any DAW.
Operating System
Requirements
Windows
32/64 Bit VST/AAX Compatible Host
If using Protools, version 11 or above is required. Only compatible with 10 or below when using BlueCat Patchwork.
Windows XP or Higher (7 Recommended)
2GB Ram
Dual Core CPU or Higher
Macintosh
64 Bit AAX/AU/VST Compatible Host
If using Protools, version 11 or above is required.
OSX 10.8 or Higher
2GB or More of Ram
Dual Core CPU or Higher